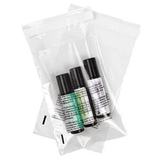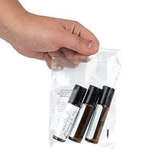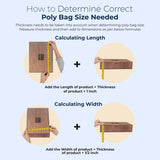 Retail Supply Co
Poly Bags - Suffocation Warning - Self Seal - 4x6"
200 CLEAR POLY BAGS: Choose from our large range of size options to fit all of your packaging needs. Polybags are transparent and self-sealing. Made of very strong 1.5mil thick (38 micron) polypropylene plastic (PP) that provides an extra clear, crisp look.

STRONG SELF-ADHESIVE SEAL: Choose between resealable or permanent (extra strong) glue. The resealable poly bags allow for reopening and reusing, while the permanent seal is the ultimate in protection and can't be opened without ripping or cutting the bag.

NOTE REGARDING SIZE MEASUREMENTS: The thickness of your product determines the size you require. To determine width: Add the Width of product + Thickness of product + ½ inch. To determine length: Add the Length of product + Thickness of product + 1 inch.